Cardboard challenge Day 30th September. One of our favourite off timetable days. We devote the day to making and designing games with cardboard boxes. The inspiration for this global challenge is https://cardboardchallenge.com/ There is a wealth of fun activities linked to it but the simple idea is that children make and design their own games/ projects out of big boxes.
EYFS
We have been exploring our owl learner behaviours- today was collaboration which we all helped to make our Nursery and outdoor area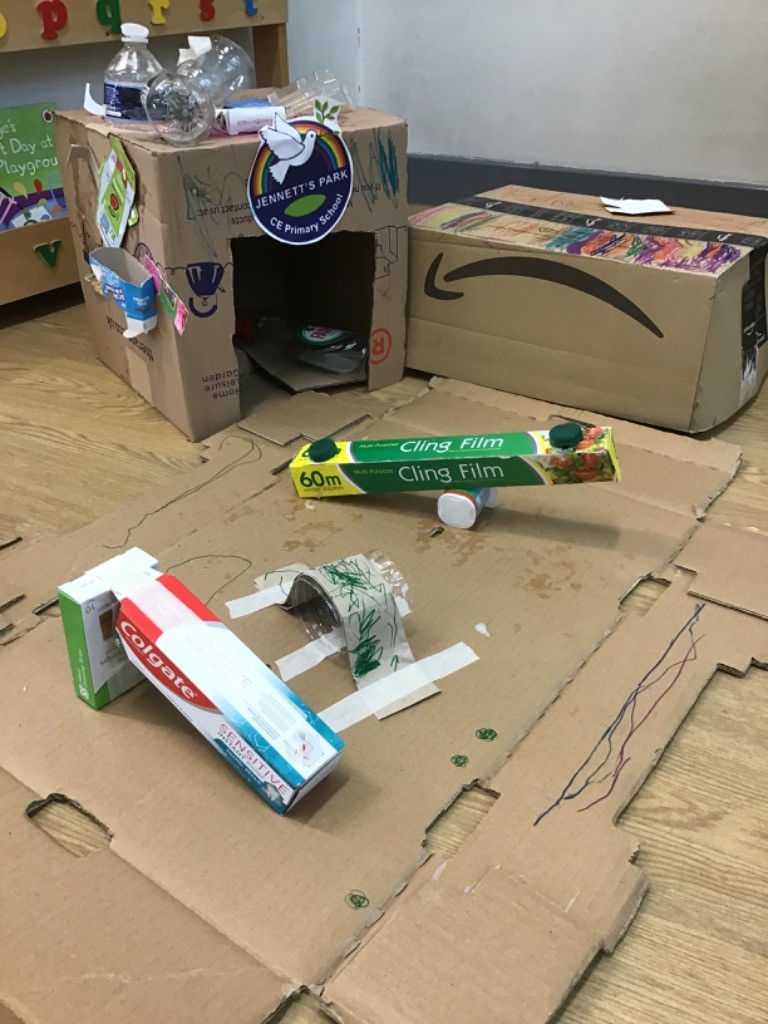 In Year 2
We made the city of London at the time of the Great fire.
In Year 3
We made Jennett's Park.
In Year 5 we made rockets