School Tour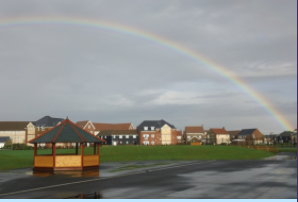 Head Teacher Welcome
Children's Tour
3D virtual Tour
Photo Reel
What parents like about Jennett's Park CE Primary
Prospectus for our Main school
Prospectus for our Nursery
Guide to Starting School in Reception
More Videos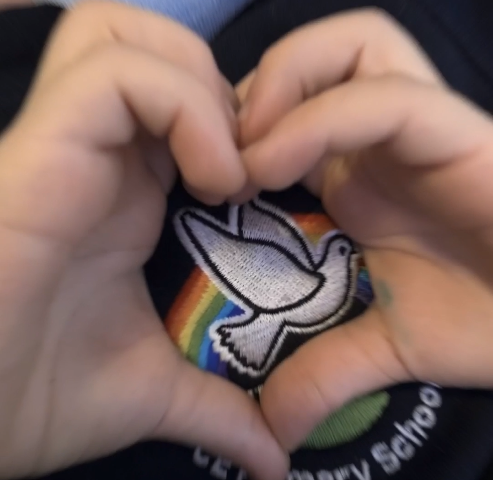 Watch our other videos including
The Year 6 Leavers Video
Christmas 2020
Once Upon a Time
Water Fight
Summer Challenge
And more!
Latest news
Spaces available in Reception and Year 1- please check out how to apply on our  admissions page – Admissions
Wraparound Care show details of holiday clubs and our before and after school clubs.
Darcy Turner from Artists in Schools worked with us in school on this impressive piece called Mother Earth our Angel. Every child Year 2- Year 6 helped. She mirrors the… Read More »
See all our news
About us
Jennett's Park CE Primary School is a fast growing aided Church of England School within the Diocese of Oxford and the local authority of Bracknell Forest. With over 400 children, we offer an exciting, value-driven curriculum within a supportive and challenging environment. Jennett's Park CE Primary School opened as a new Academy on 1st June 2017 under The Bonitas Trust Multi-Academy Trust. We have a comprehensive school tour for parents wishing to learn more about our school, please call the school office on 01344 301269 for more information.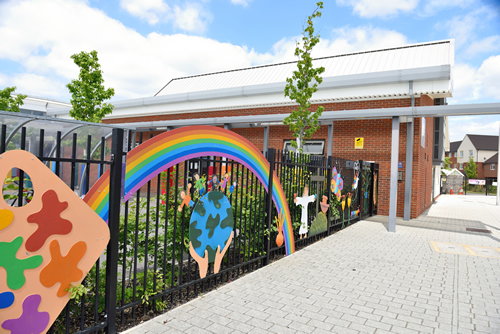 August 2021
Mon

Monday

Tue

Tuesday

Wed

Wednesday

Thu

Thursday

Fri

Friday

Sat

Saturday

Sun

Sunday

July 26, 2021

July 27, 2021

July 28, 2021

July 29, 2021

July 30, 2021

July 31, 2021

August 1, 2021

August 2, 2021

August 3, 2021

August 4, 2021

August 5, 2021

August 6, 2021

August 7, 2021

August 8, 2021

August 9, 2021

August 10, 2021

August 11, 2021

August 12, 2021

August 13, 2021

August 14, 2021

August 15, 2021

August 16, 2021

August 17, 2021

August 18, 2021

August 19, 2021

August 20, 2021

August 21, 2021

August 22, 2021

August 23, 2021

August 24, 2021

August 25, 2021

August 26, 2021

August 27, 2021

August 28, 2021

August 29, 2021

August 30, 2021

August 31, 2021

September 1, 2021

Professional Training Day (day 1). School Term starts Monday 5 September 2021.

September 2, 2021

Children return to school.

September 3, 2021

September 4, 2021

September 5, 2021
Forthcoming Events
September 1, 2021, N/A: Professional Training Day 1
September 2, 2021, N/A: Start of Autumn Term 2021
October 25, 2021, N/A: Autumn Half Term 2021
December 17, 2021, 1:30 pm: End of Autumn Term 2021