School Tour
Click here to view

Head Teacher Welcome
Children's Tour
3D virtual Tour
Photo Reel
What parents like about Jennett's Park CE Primary
Prospectus for our Main school
Prospectus for our Nursery
Guide to Starting School in Reception
Latest news
Friendship Week 2023 Last week was JP's annual Friendship Week. It's a week to really make the Rainbow values shine and to specifically tackle themes of love, respect, negotiation, belonging,… Read More »
On a wet and muddy Friday afternoon, we took 24 children from Year 4,5 and 6 to take part in the Bracknell Forest Cross Country race. All children ran extremely… Read More »
Jennett's Park were very lucky when we all got to meet Will and Bry from TDR (The Drone Rules)  and listen to their fascinating stories about drones. They were able to… Read More »
See all our news
About us
Jennett's Park CE Primary School is a well established aided Church of England School within the Diocese of Oxford and the local authority of Bracknell Forest. With over 400 children, we offer an exciting, value-driven curriculum within a supportive and challenging environment. Jennett's Park CE Primary School opened as a new Academy on 1st June 2017 under The Bonitas Trust Multi-Academy Trust. We have a comprehensive school tour for parents wishing to learn more about our school, please call the school office on 01344 301269 for more information.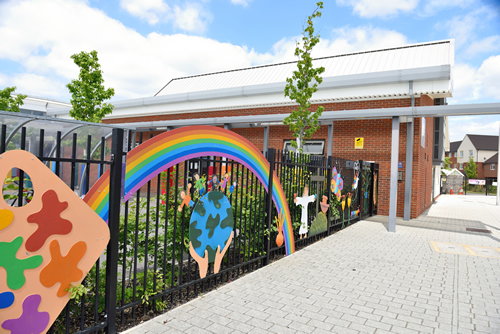 Events in November 2023
There are no events scheduled during these dates.
Forthcoming Events
There are no upcoming events to be displayed